GoS agent and retailer in Qatar
---
Ghaith Essence of Swords - GoS agent in Qatar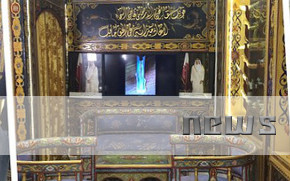 GoS Watches are proud to announce that we have an agent and retailer in Qatar that share our passion for traditions and handcraft. Ghaith Essence of Swords was founded by Khalifa Ghaith Al Kuwari in a desire to re-establish the craftsmanship of sword and dagger making in Qatar. Khalifa Ghaith Al Kuwari has also been instrumental in re-introducing the ceremonial and traditional use of swords:
"In Qatar our tradition is to use them at weddings - some use pure silver swords when they're dancing, or they give them as presents."
However, the sword has not always been so harmless.
"These types of hunting tools go back hundreds of years back, and were a necessity for people who lived in this region."
---
Ghaith Essence of Swords in Doha Qatar