Back from Abu Dhabi 2014
---
GoS in Abu Dhabi 2014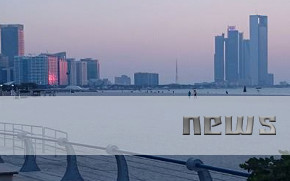 We are back from visiting our friends in Abu Dhabi. They were the first to be presented the first GoS gold/steel bicolor watch, due for release soon.
The news will be updated with photos from the Al Aweidha showroom once GoS has been installed.
A sneak peek of the Nordic Seasons Gold is available below.
---
Abu Dhabi 2014